Browse More Options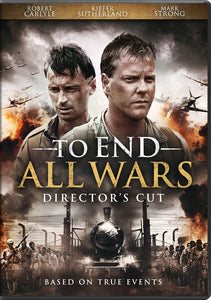 A true story about four Allied POWs who endure harsh treatment from their Japanese captors during World War II while being forced to build a railroad through the Burmese jungle. Ultimately they find true freedom by forgiving their enemies.

Starring Kiefer Sutherland, Mark Strong, Robert Carlyle, & Ciaran McMenamin
Bonus Features include Director's Commentary, Writer's Commentary, and Making of Documentary. 121 minutes. Rated R for war-related violence.
View Discounts, Digital, & Bundles
Watch Clips From The Movie Below: