Browse More Options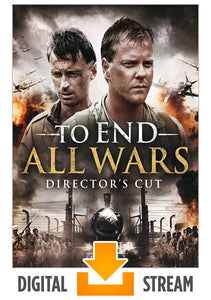 Available Worldwide

Buy Includes Forever Access Stream/Download
Rental Includes 3-Day Stream Window

English Subtitles

AirPlay & Chromecast Enabled

Redemption Link Sent After Purchase
A true story about four Allied POWs who endure harsh treatment from their Japanese captors during World War II while being forced to build a railroad through the Burmese jungle. Ultimately they find true freedom by forgiving their enemies.

Starring Kiefer Sutherland, Mark Strong, Robert Carlyle, & Ciaran McMenamin
Bonus Features Not Included With Purchase (Coming Soon. Will be retroactively available to all buyers). 121 minutes. Rated R for war-related violence.


Watch Clips From The Movie Below: