Browse More Options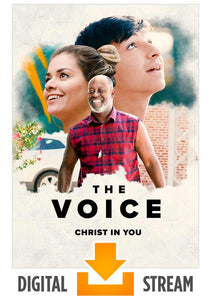 AVAILABLE WORLDWIDE! Stream & Download. Includes all DVD extras. You'll receive a redemption link after purchase. Questions? Contact us.
God spoke creation into existence. His voice transformed chaos into order and created life in an instant. He had conversations with Adam and Eve, and continued speaking to the world through the ancient prophets. But then what? Did God stop speaking to humankind altogether? Or did God scan the earth for the next person who was listening… to continue the conversation? 
Embark on a journey of incredible adventure with a loving Father that will change your life forever! A captivating exploration of the power of prophecy with Bill Johnson, Kris Vallotton, Lisa Bevere, John Bevere, Graham Cooke, Bob Hazlett, Raniero Cantalamessa, and more. Get inspired to listen to the voice of God and to take action on what He is saying. An exploration of the power of ordinary Christians, who set an example by partnering with the Holy Spirit and releasing God's perspective wherever they go.