Browse More Options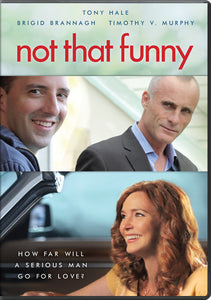 A love story about a woman who "just wants someone who makes her laugh" and a man who is not that funny. As he tries to learn how to be the man she says she wants, they each find an unexpected chance at happiness.
Starring Tony Hale (Arrested Development, Veep) and Brigid Brannagh (Army Wives).
Want Digital instead?
"...enhances our ability to appreciate what's truly good in the world." - Fuller.edu
"Not That Funny is sweet, and sometimes painfully realistic: a remarkable trait for a rom-com." - Punchnels.com